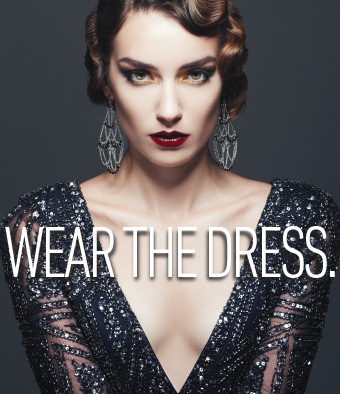 The Ultimate Décolletage Rejuvenation
As we age, our face is not the only area on the body that needs some TLC, as people may take great care of their facial skin, a lot of times we tend to forget about the one area that is truly age telling – our chest! Our neck and chest age 5 times faster than our faces! The combination of deep lines, wrinkles, crepey skin and sun damage in this feminine area of the body can make us think twice before wearing that v-line blouse. Over time UV sun exposure and environmental elements play a critical role in the collagen deterioration and appearance of the decolletage. La Chele' has the perfect combination of BBL and Sculptra treatments to help you feel rejuvenated from head to chest.
How Does It Work?
Sculptra® Dermal Filler is an injectable treatment that gradually replaces collagen lost during the aging process. Collagen is a key structural component that keeps skin youthful looking and smooth. As you age, your body's collagen production decreases, and you may begin to see wrinkles. Sculptra Aesthetic works to correct shallow to deep wrinkles and folds, as it replaces lost collagen, which can help provide a refined, more youthful looking appearance.
What Are The Benefits of Sculptra?
New collagen growth
Thickening and strengthening of the soft tissue and skin
Replenishes lost volume
Increases support
Lessens and smooths lines in the v-shape area of the décolletage
BBL is a non-invasive Broad Band Light laser that helps reverse sun damage. This Gold Standard laser helps treat both browns and reds in your skin. Our medical providers would assess you in a complimentary consultation to make sure you are a good fit for the device. Over a series of three treatments your skin will transform to an all over neutral skin tone.  You can expect minimum discomfort with this treatment, but as a comfort measure for our patients we can apply a topical numbing cream 30 minutes before the treatment.  After this treatment you can expect redness and swelling for 24-48 hours post-treatment. You might notice the appearance of coffee ground-like coloration on the face that will naturally slough off if treating for sun damage. For best results we advise our patients to be on a form of skin brightening topical suggested at the time of consultation.
The Ultimate Package
Combining Sculptra and laser is the gold-standard for a non-invasive décolletage rejuvenation. Patients are beyond thrilled with their results as well as regaining their body confidence. If you are ready to get started, give us a call to schedule your complimentary consultation at 215-862-6100.
So why wait? Come in today for your complimentary consultation today so you can start showing off what you have been covering. 
*Bruising is possible. Click here for some of our Bruise Treatment Modalities.*
Click here to request a consultation or send us a note.