Supplements
La Chelé is Now Offering Pharmaceutical-Grade Supplements!
Vitamins are so important for wellness, well-being, anti-aging, and overall health. Additionally, over-the counter vitamins are not regulated or held to the same standards than a medically prescribed vitamin company is in the quality of ingredients. How can a consumer tell?
La Chelé is now offering pharmaceutical-grade supplements that offer high-quality and medically proven vitamins. Let us take the guesswork out of what supplements you should be taking, and where you can purchase them. These are trusted supplements from functional and integrative companies and providers.
With Fullscripts purchased through La Chelé, patients will also receive a 15% discount on all vitamin purchases. Ordering online is easy! Just sign up below and choose which supplements you would like to purchase, and then they will be delivered to your doorstep hassle-free! If you have any questions or need recommendations, please call La Chelé Medical Aesthetics at 215-862-6100!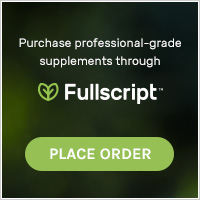 Xymogen
High-quality reputable supplements available only at Provider Practices.
Must use code "LC430" and "Espinoza" as Provider name to receive discount.
La Chelé Shop
Arnica, Nutrafol, LC Fast, and more!